Makima
$

20.00 -

$

35.00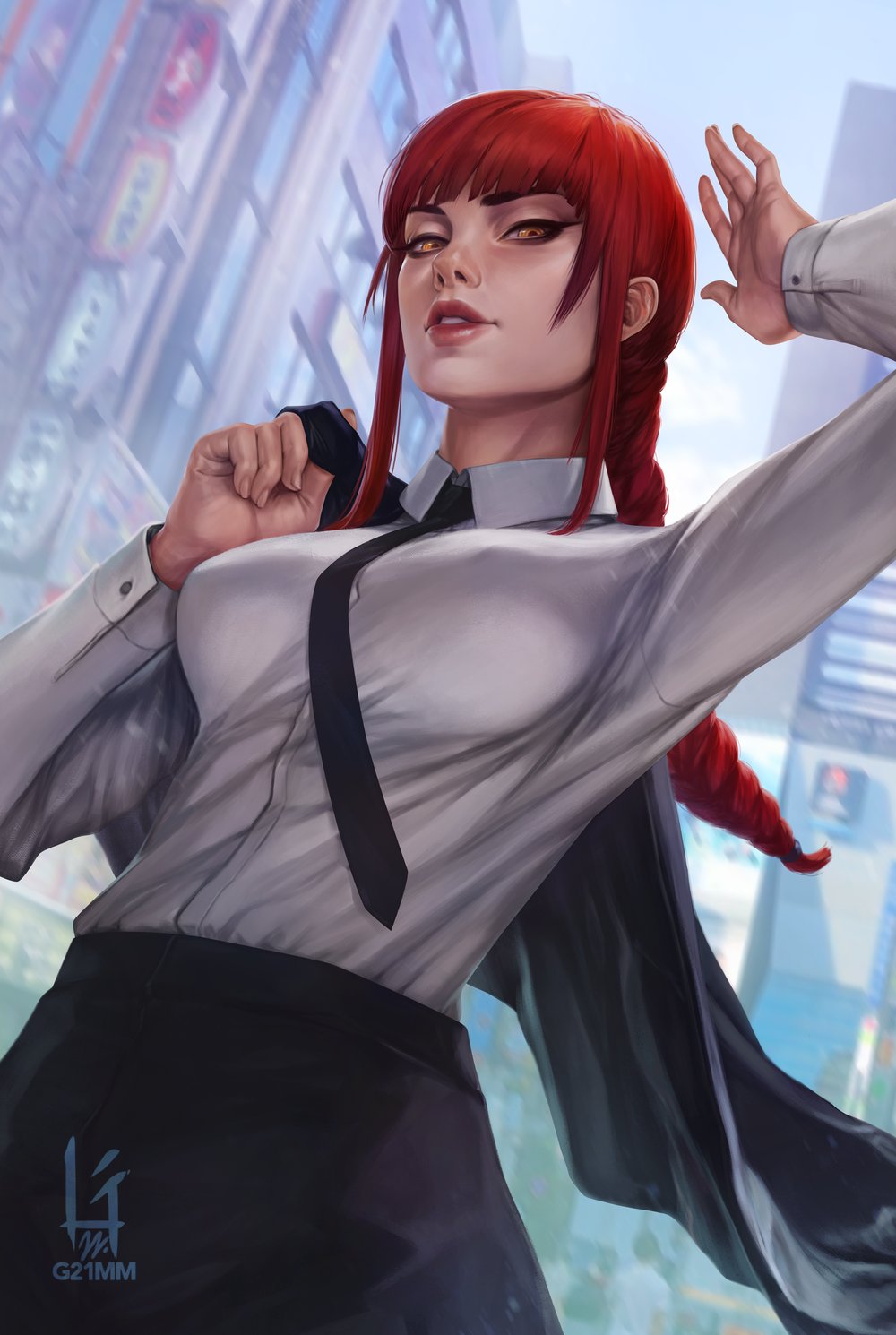 Introducing the stunning Makima from the Chainsaw Man anime! This high-quality print showcases the charismatic and enigmatic leader of the devil hunters, in all her dominating glory with vibrant colors and intricate details that capture her dynamic presence.
Crafted with precision and care, this poster boasts unparalleled image clarity and sharpness, giving you the feeling that Makima is right there with you. The print quality is so high that every line and color of the original artwork is preserved, making it an ideal choice for true fans of the series. Whether you're a collector of Chainsaw Man memorabilia or just looking for a unique piece of art to decorate your room, this Makima poster is a must-have.
So why wait? Bring the world of Chainsaw Man to life with this exquisite Makima poster that captures every detail in stunning high quality, and experience the thrill of owning a piece of digital art that is truly one-of-a-kind.
FEATURES:
2 Sizes available!
- actual print has no watermark
- 12" x 18" High Quality Print
- 24" x 36" Premium Pop Film Poster Print (printed direct on tear proof plastic)
- Edges trimmed to full bleed for easy mounting and framing (no white borders)
- Each print can be signed and personalized by the artist in the order notes
SHIPPING:
- 12" x 18" Prints are sent on Custom cut 3mm hardboard to protect and ensure they arrive flat. They are safely secured inside a weather proof polypropylene mailer
- Order processing is typically (1) business day
- 24" x 36" Pop Film Poster Prints are sent in shipping tubes
Each sale supports the artist directly and funds future events and appearances ♥
Share